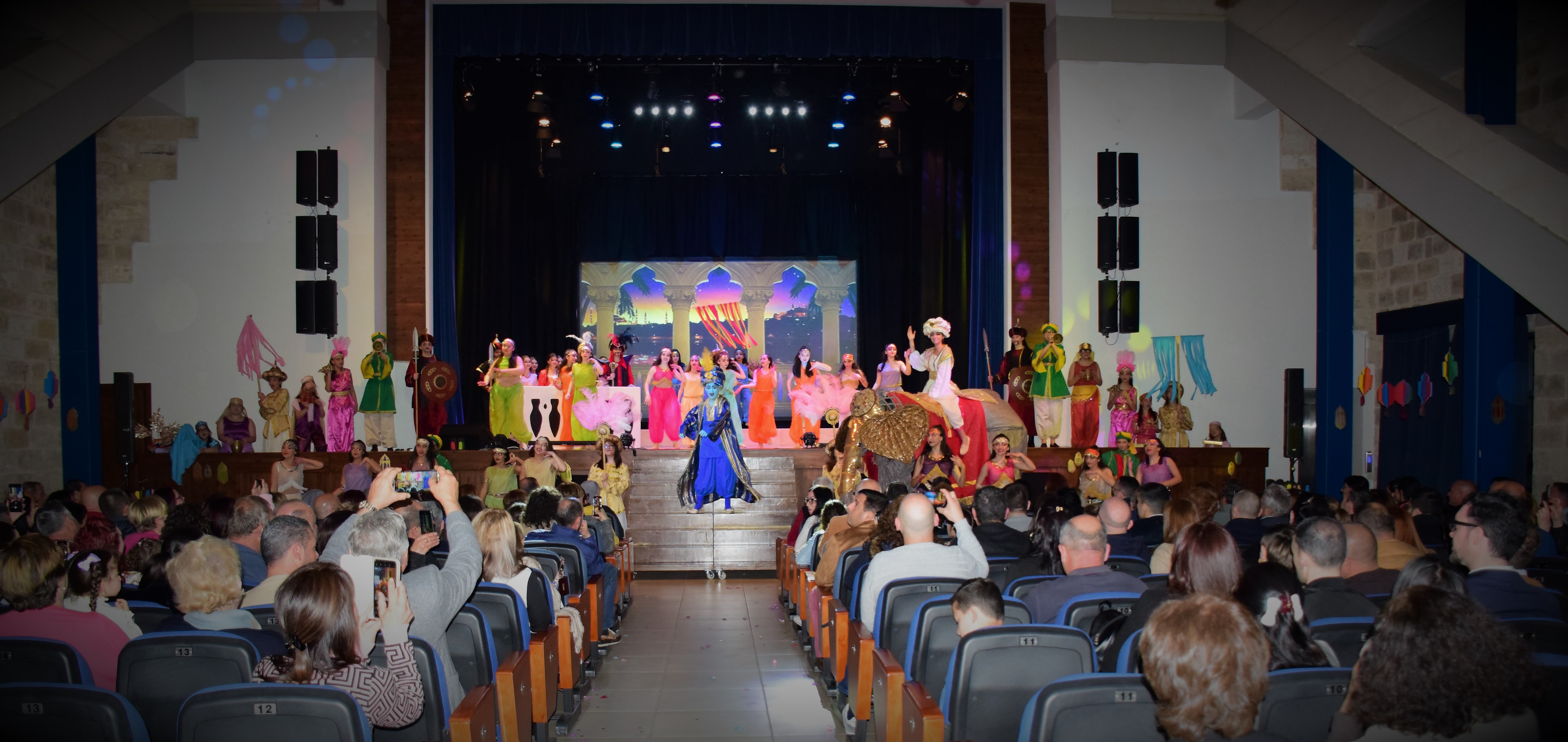 11 Apr

School concert 2023 – Aladdin

What a journey it has been!

Rehearsals for Aladdin go back to 2020 when it was chosen as the annual school concert project. Covid disrupted all the school social activities and the genie had to remain in the lamp for three years waiting for his big appearance on stage. In the meantime we had to re-do the auditions, change the cast members and introduce new actors and dancers. In October 2022 we started a new theatre journey, one of the biggest so far and in March 2023 we openend up our school auditorium with sold out tickets. One can follow the school social media for more photos including the event week which included a lot of activities not only for the cast and crew taking part in Aladdin but even for the rest of the students and staff.