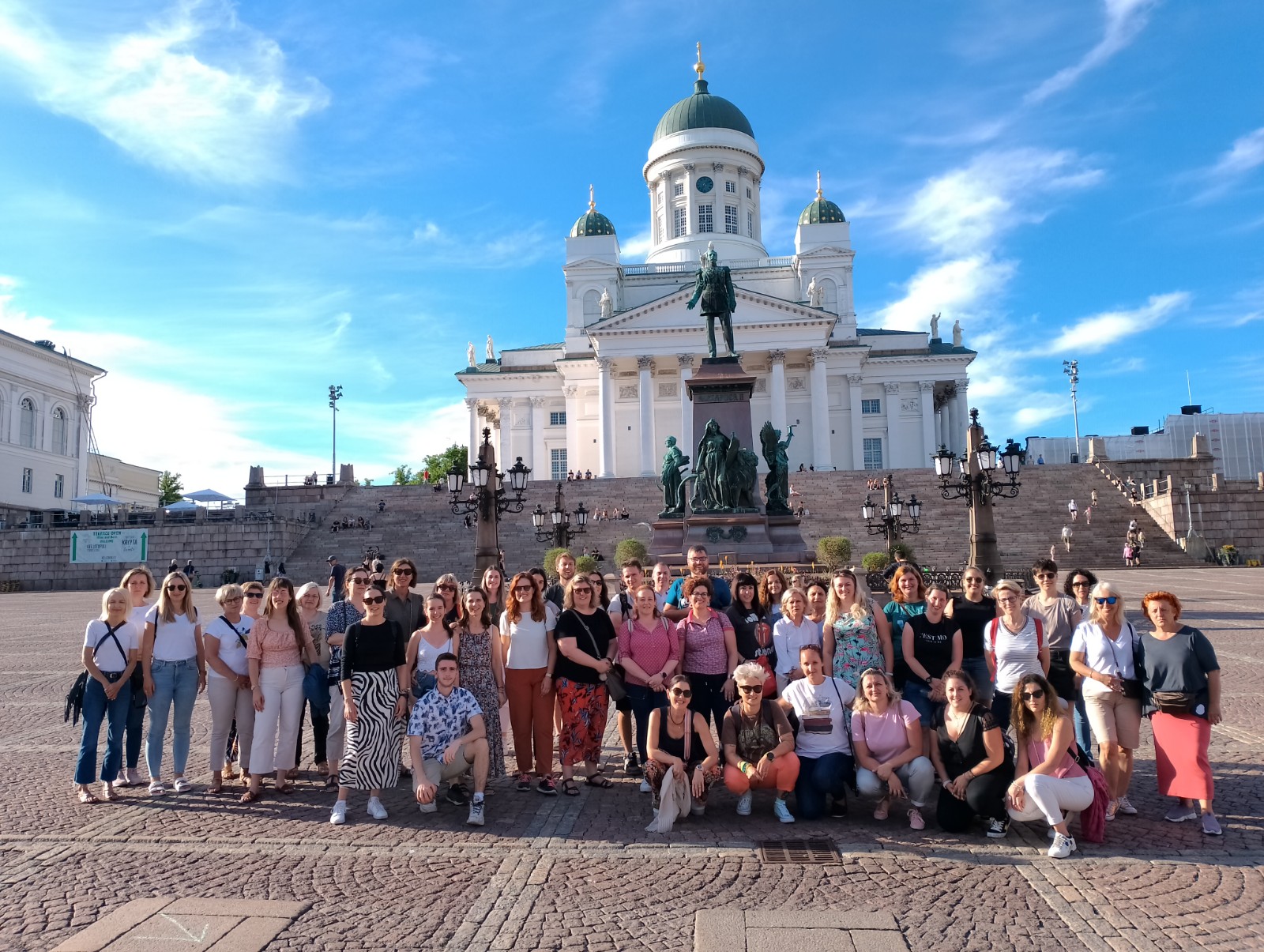 20 Jul

Erasmus+ visit to Helsinki – Immaculate Conception School

Two of the SMT members at Immaculate Conception Secondary School, Ms Melanie Ungaro, Head of School and Ms Enid Bonello, Assistant Head and Erasmus+ projects coordinator had the beautiful opportunity to visit Helsinki between the 3rd and the 9th of July for a professional development course. This training was selected to support the leadership team in understanding, exploring and get inspired from different and new technologies and methodologies which foster innovation in school leadership. The main objectives were to focus on cooperative and blended learning to try and encourage other educators to make use of different teaching methods to engage students in the classroom in a more holistic way. This will also provide a good foundation to start the process of a vision of change for our school for the coming years.

During this experience we had the opportunity to network with various educators coming from all over Europe, we discussed our school systems, the difficulties we encounter and what we are trying to do to improve in our practice especially as regards to investment in technology. The cultural tour around the city lead us to the Oodi library which is a non-commercial urban space open to everyone. It provides its users with knowledge, new skills and stories and it is a comfortable, easy place for learning, immersion, work and relaxation. This gave us a clear picture of where our learning should proceed, putting things into a practical perspective and integrating education with real life experiences. During this course we also discussed problem analysis, project design & management. We also had some practicial workshops and experienced innovation through non-formal education and outdoor learning. We also had a good overview of the logical framework approach for problem solving and project design. We now look forward to more networking experiences.