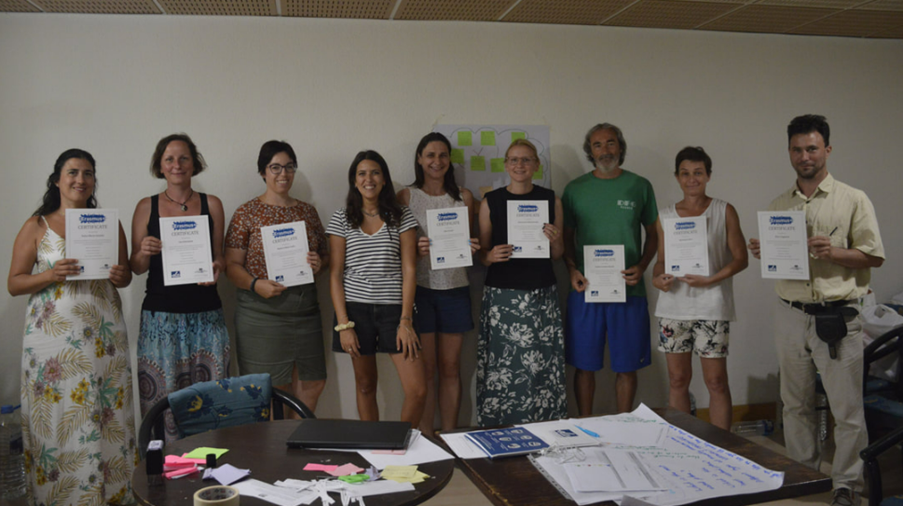 12 Nov

Erasmus + Project: Introduction to Project Based Learning – Erasmus + experience.

How can we make projects that engage students whilst making teaching more efficient? One must explore this by reimagining teaching methods. A recent course on "Introducing Project Based Learning in the Classroom" took place in Tenerife from July 16th to July 22nd, 2023. The participants were educators from various European countries including the Czech Republic, Hungary, Poland, and Malta.

During the course, participants learned about Project Based Learning (PBL) through various case study videos. PBL is a distinct teaching approach with its own rules and methods that promote immersive learning. Participants learned about five phases of preparing a PBL project:
Preparing for PBL: Teachers grasped the importance of equipping students with skills like curiosity, critical thinking, inquiry, and collaboration before starting a PBL project. Hence an event, as simple as exposing students to a video related to the project or something grander like attending an event, or more simply a visit to a site related to the project often does the trick to introduce the project at hand.
Starting with Learning Outcomes: PBL is integrated into the curriculum as a vital part of the learning experience, not as an afterthought. As such, PBL is not the dessert but the main course itself.
Creating the Driving Question: The "Driving Question" encourages students to explore solutions to challenges and delve into key concepts across subjects. The driving question can spread through different subjects were the learning outcomes overlap.
Understanding Assessments: Participants learned about formative and summative assessments, realizing that formative assessment is crucial during PBL. Assessing as you go with time for feedback while students are on task rather than snapshot assessment.
Using ICT Tools: New technologies play a significant role in PBL projects, and participants were exposed to various ICT tools.
Throughout the course, participants collaborated on crafting their own PBL projects, tailored to their students' needs. This process ignited lively brainstorming sessions and dispelled doubts. The result was a sense of achievement and a commitment to implementing their projects in their classrooms. With newfound inspiration, the participants returned to their classrooms, aiming to make use of these great educational tools through Project Based Learning. The course took place in the scenic location of Tenerife.
Ms Katya Marie Zammit
Ms Paula Calleja Casha