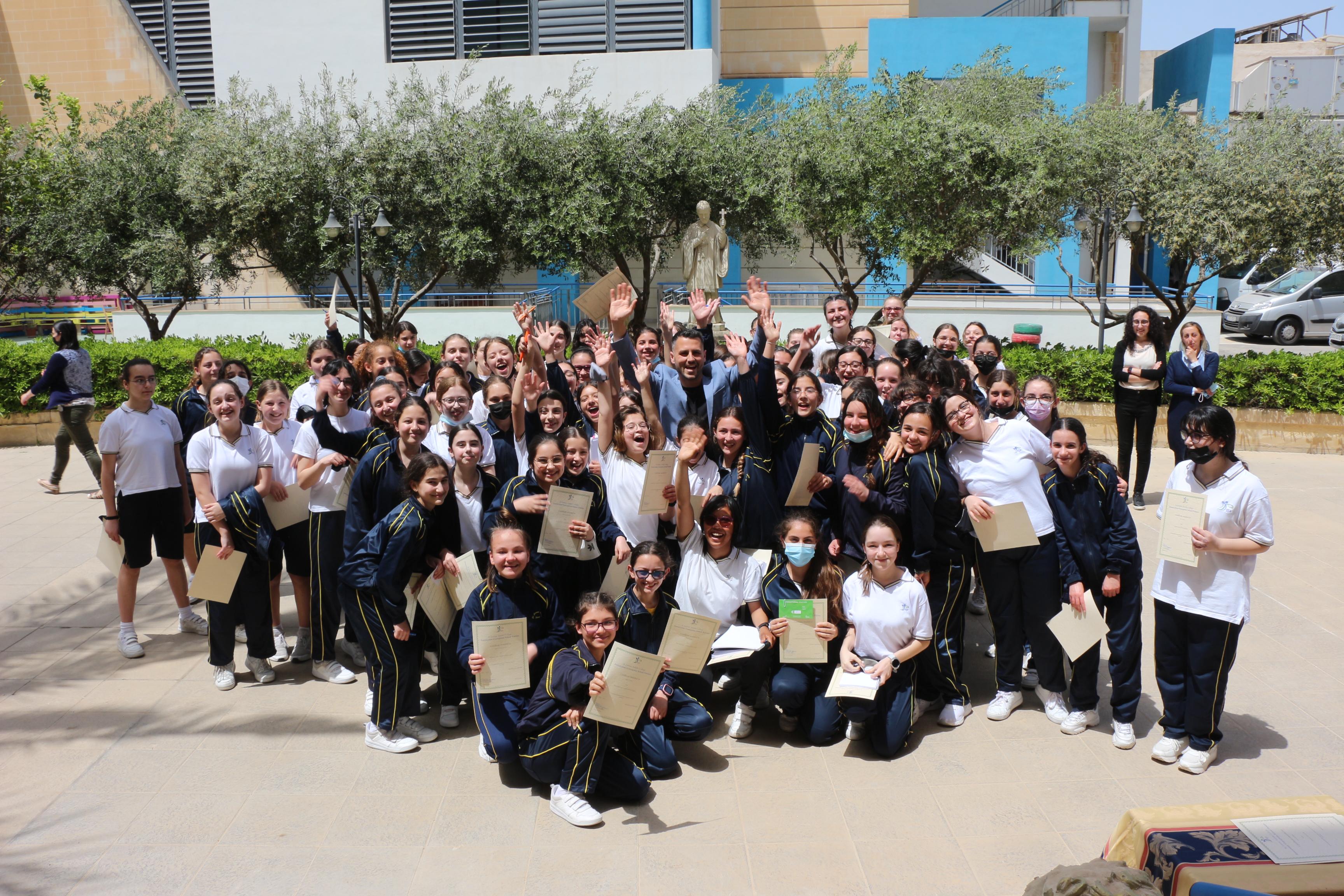 09 May

Event week 2022 – Immaculate Conception School

During the first week of May 2022 the school held a series of events to celebrate the awards of the annual exams held in 2021. These events replaced the traditional concert which is usually held in the same week but couldn't be organised because of the COVID guidelines. This year we had the pleasure of Ms Ira Losco and Mr Ben Camille who visited the school on different days to award the students. We also held theatre performances including renowned actors Mr Joseph Galea, Ms Antonella Galea Loffreda from Adlib Theatre and Mr Joseph Zammit and Mr Joe Depasquale from More or Less Theatre. Mr Keith Demicoli also surprised the students in one of the assemblies.

A new learning and therapeutic experience was The Rabbit Club. Volunteers and their rabbits visited the school and shared with us their knowledge on these beautiful animals. The students really enjoyed patting them. On the last day Year 7 went for a science fieldwork in Buskett and Year 8 visited Valletta for a cultural experience. Year 9 had a teambuilding session with the psycho-social team from SFCE and a dodgeball tournament was held in the school gym for Year 9 and 10. It was a very much needed break from the usual school routine.