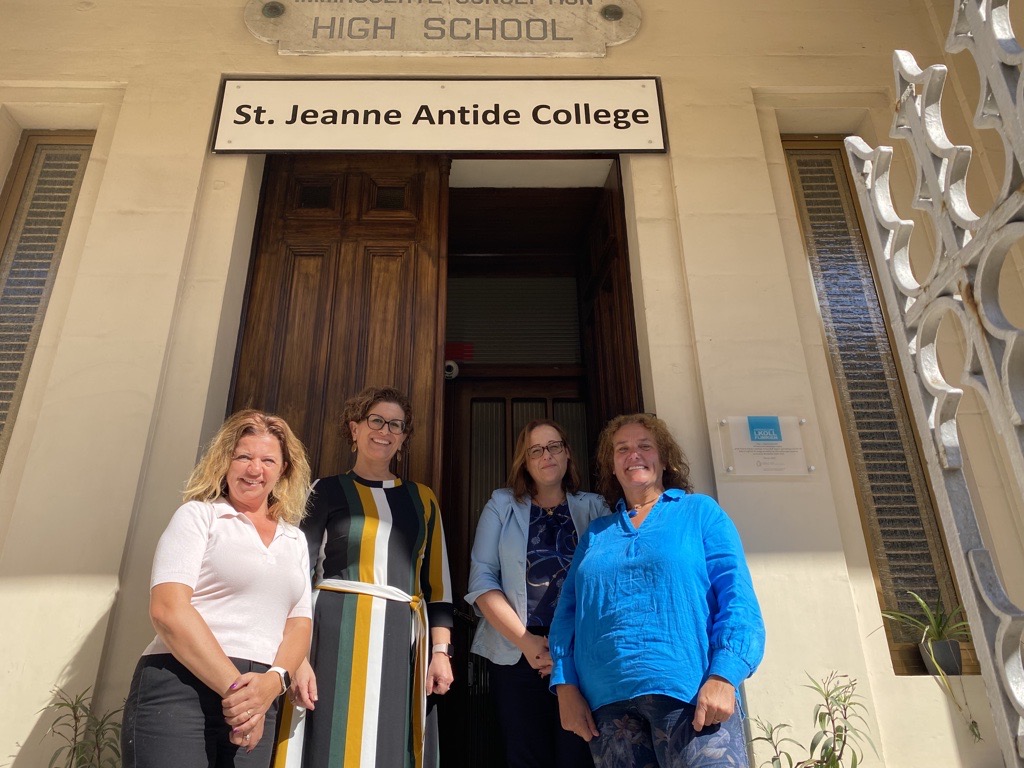 08 Nov

Job Shadowing – Hungarian teachers at Immaculate Conception School

Malta Job Shadowing 

Two teachers from @SZLI-Pasaréti Szabó Lőrinc Magyar-Angol Két Tanítási Nyelvű Ált.Isk.és Gimn visited our school for Erasmus+ job shadowing. They observed English, Literature, Environment and Social studies classes.  Here is what they commented on their experience:

 We had an amazing experience at Immaculate Conception Secondary School – St. Jeanne Antide College Tarxien visiting English, Literature, Social Studies and Environment lessons. The students are active and very motivated, the teachers we met are extremely professional and we were honoured not only to observe their lessons but also talk to them and share our experiences.  

I had a workshop on eTwinning presenting our European Award-winning project and also introducing Europeana platform and Teach with Europeana blog. 

We hope that this is a good foundation for future cooperation and collaboration in different international projects. We are looking forward, dear teachers, to have you in our school as well!